2016-2017 Executive Board
Presidents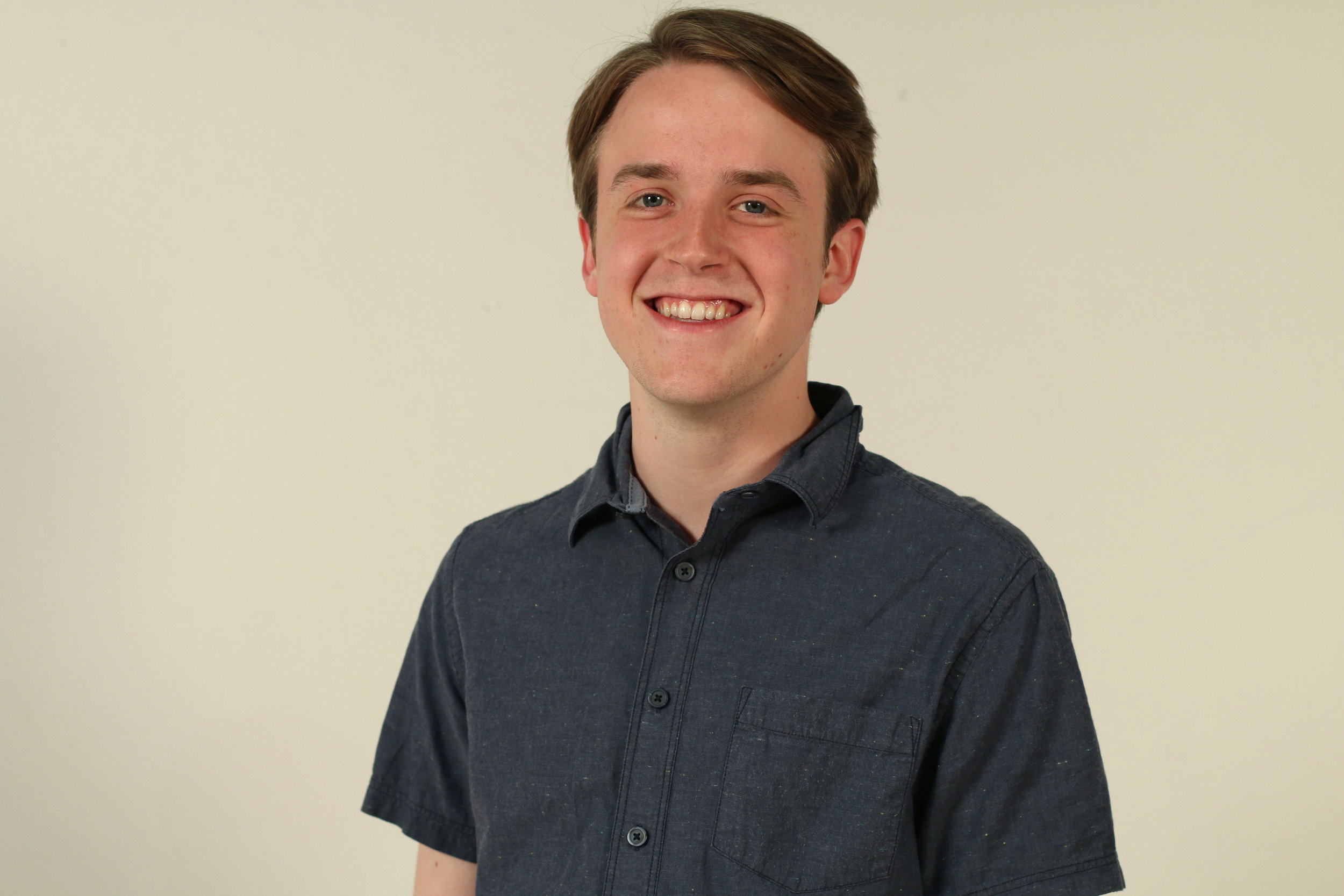 Thomas Molash is a junior Radio/Television/Film major from Dallas, Texas. As Studio 22's production chair, he hopes to be able to provide support and encouragement to other student filmmakers. His interests lie in cinematography and producing, as well as music production. After graduation, he plans to remain in Chicago and work in the independent film scene.
(thomasmolash2018@u.northwestern.edu)
Megan Ballew is a freshman from Columbia, South Carolina studying Radio/ Television/ Film, and she is super excited to be on the Studio 22 Board and to be the Finance Chair. When she's not at SOFO from 2-4 on Tuesdays, she is getting stuff done as the President of Northwestern's Communications Residential College, going to Kappa Delta's weekly chapter meetings, and saying "hi" to everyone she sees because she's super friendly. Her favorite part of RTVF is working on the student film sets and specifically coming up with funny things to put on the slates.
(meganballew2019@u.northwestern.edu)
Liam Feroli is a senior Radio/Television/Film major focusing in screenwriting and playwriting. He loves giving the Northwestern community opportunities to write and see their work come to life, so being Studio 22's Co-Script Chair is one of his favorite responsibilities. Hailing from Miami Beach Florida, Liam hopes to move to Los Angeles upon graduating, because if Chicago taught him anything, it's that he doesn't like the cold. Not one bit. His favorite movie is Harold and Maude.
(liamferoli2017@u.northwestern.edu)
Joe is a Radio, Television + Film major studying Creative Writing for the Media born and raised in Atlanta, GA. He is a strange storyteller and a self-proclaimed stellar music video producer. After finishing at Northwestern, Joe plans to go to Los Angeles to find work and/or love in a hopeless place. An intramural superstar, Joe loves competition. Recently, he has been working on improving his cooking skills, and he's finally catching up on the movies he should have seen a while ago.
(josephsalwen2017@u.northwestern.edu)
Tyler is a Radio/TV/Film and Economics double major from Boulder, CO. After graduation, he hopes to work in the film or sports industry on the more financial side (although he isn't ruling out working in production). When it isn't football season, he spends his free time working on film sets, hanging out with friends, and playing sports (mainly basketball). During football season (mostly on Sundays) you will find him holed up in his room donning a bright orange Peyton Manning jersey and relentlessly cheering on the Broncos, while simultaneously cursing out the other team and/or referees.
(tylergould2019@u.northwestern.edu)
Liz Coin is a Radio/Television/Film Major and Economics Major from Bettendorf, Iowa. Yes, she has been to the field of dreams. Upon graduating, she hopes to be a producer, although her lifelong dream is to be a dentist. Liz is also on the executive board of Northwestern University Women Filmmakers Alliance (NUWFA), Associated Student Government (ASG), and is Mee-Ow Comedy's Outreach Director. She's really into cheeseburgers, Willie the Wildcat, occasionally acting in various productions, and knock-knock jokes.
(elizabethcoin2019@u.northwestern.edu)